Learn Product Design at Your Own Pace
Sharpen your Responsive Design Skills with Foundation training. If you've gone as far as you can go in forums, on Youtube, and with your buddy's tips via SMS when he has time, ZURB's online training is here for you. Learn responsive design from the creators of Foundation. These online courses offer you a chance to better understand how Foundation works and how you can master it to create amazing projects.
---
Achieve maximum thrust by learning how to use Foundation 6 to power your projects. The Foundation team will get you up to speed on everything you need to know to get the most out of Foundation 6.
Starting at $299
View Class Details
You'll be taught by the developers of Foundation and folks who use it everyday. You'll have the opportunity to ask them direct questions about Foundation. The course covers a number of advanced topics and scenarios to help you implement better responsive sites even faster using Foundation.
Starting at $299
View Class Details
In this course, you'll learn how to quickly go from marketing goals to deployed emails that display correctly on just about every screen, browser, and email client out there—even Outlook. You'll gain the knowledge needed to approach any responsive email challenge.
Starting at $299
View Class Details
Ready to get Foundation Certified! Lead your team, company or organization to greatness by becoming Foundation Certified. You'll learn the latest, most advanced techniques in responsive design before taking the test that will make you a Foundation Master. Certification + Course bundles are available.
Starting at $500
View Class Details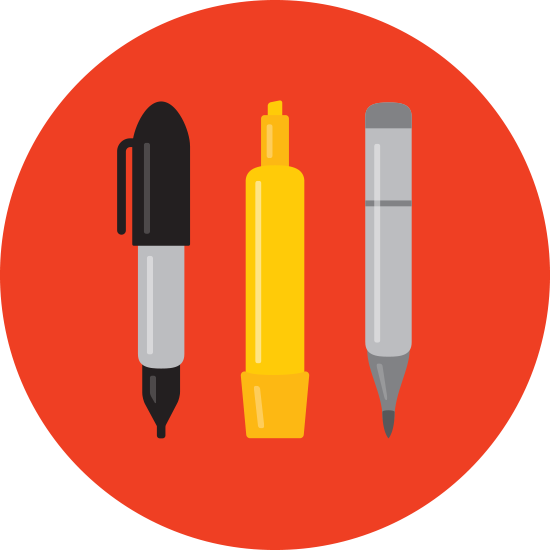 You'll learn the sketching skills, and the system of sketching we use to go from ideas to prototypes.
Starting at $99
View Class Details
Look who loves Foundation training
Here's a few words from folks who took our courses.
Since participating in ZURB University, I've been able to better outline, produce, and explain my designs and ideas. The experience made me a better designer and was a pivotal point in my career.

Elle Tolman
Visual Designer, Cisco Systems
ZURB's Foundation training was fun and engaging. Each step of the process was accompanied by thorough examples and explanations. I loved how willing the presenters were to personally answer our individual questions.

Michele Harman
Marketing Student, Portland State University